Stockton Heath's Favourite Pet Shop Online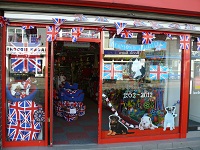 Pets Pantry has been in business for over thirty years, built on excellent customer service. It has grown organically over those years from a small corner shop to a large two storey unit plus a warehouse.

The business is run by a husband & wife team that collectively have over 70 years' experience within the trade. We stock many natural pet foods and treats, as we believe the fundamentals of good health are from the diet. Ultimately we want our internet customers to have the same shopping experience as our face to face customers already enjoy. We have kept the traditional pet shop feel to our website, selling freshly weighed products along with many other pet shop lines, and we hope to expand this to all of our 10,000 products soon.
Latest Products