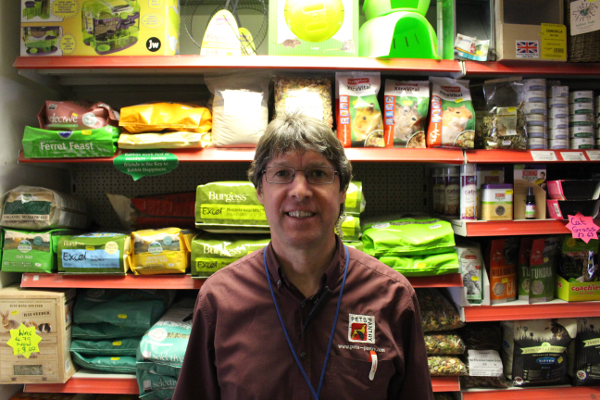 Started
1987
Background
Gary joined the business in 1987, before this he was a sales representative for a pet supplies company.
Role
Gary runs the business in partnership with Karen, they are a husband and wife team. If there's a job to do at Pets Pantry you can be sure Gary has once done it. However now he is mainly in charge of all things stock, accounts, ordering and organisation. Whatever is happening at any given time at Pets Pantry, Gary will know about it and will ensure that it is happening in an organised and efficient manor.
Favourite part about the job
His favourite part of the job is ensuring everything is running as efficiently as possible, working out all the little issues and finding the best possible solutions. Gary also loves managing stock levels, ensuring that any item the customer needs will be there in stock, ready for them whenever they need it.
Qualifications
Royal Canin Nutrition training
Accountancy level 3
Over 40 experience in stock management.
Interests
In his spare time Gary enjoys a range of outdoor activities including cycling and orienteering.
He also enjoys his music, mainly watching and listening, sadly not playing and performing.
Pets
In the past Gary used to breed retrievers, as of now he has a cat called Lynx.