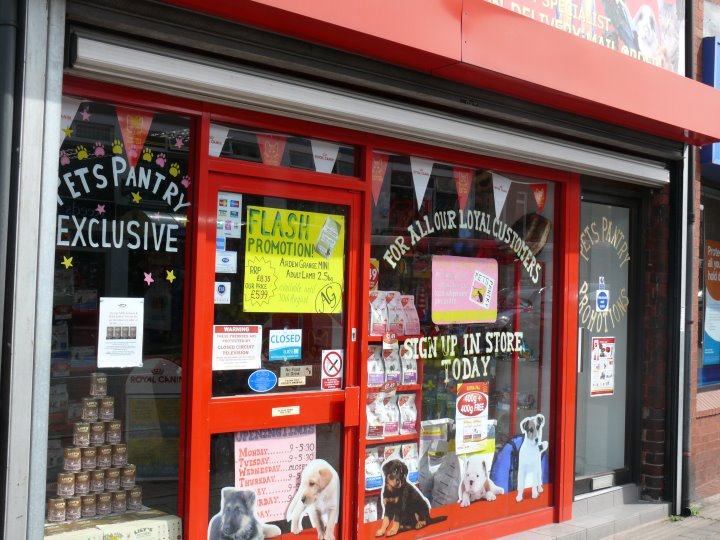 Established in 1980
High Street Pet Store
Stocking 10,000 pet related lines
Shop and Warehouse based in Warrington, Cheshire.
Well known for our excellent petcare and product knowledge. With excellent customer service.
We stock a full range of Pet foods & Pet accessories as well as specialising in more natural foods & treats.
We source British made products where we can.
Pets Pantry was established in 1980 by Karen Dutton and in 1987 partnered by Gary Hodgkins. The store is located on the busy High street of Stockton Heath, Warrington, Cheshire. We are proud to be independant retailers of the Pet Industry and to offer you something special. Our philosophy is to provide excellent customer service, with traditional Pet Shop products across a vast range of stock. We have always believed that customers want quality products at keen prices with a very convenient friendly service. Within our store we use our knowledge and experience of the Pet trade to offer a range of Pet products that will interest and inspire the customer. We believe that too much of the same thing can become very hum drum. We are constantly looking for stock that is that little bit different to the norm, as well as having a true value to your pet. We sell traditional pet shop lines as well as our own weighed items giving the customer good honest Pet Shop value. We hope you will find our website packed with interesting products and also spot items that you cannot normally source altogether on one website; ordinarily you would have to visit many websites to get this range.
Since opening our store in 1980 we have grown from a small corner shop to a large high street store that includes two floors. When our delivery service and internet business increased we required more space and in the year 2000 we acquired a warehouse. In our shop we stock over 10,000 lines and eventually hope to role all these items out on our internet site. If there is something you see in store that currently isn't on our website please email us and we will endeavour to get it on the site as soon as possible.
Our Warehouse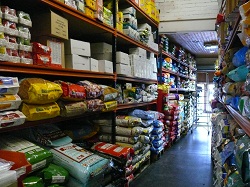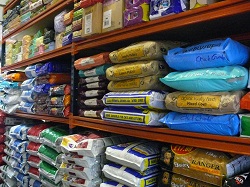 Our Shop