Click here to view our whole range of Outhwaite Dog Coats
Pets Pantry have been selling Outhwaite dog coats for over 10 years and we have found them to be most hard wearing and serviceable. Outhwaite (Pets) Ltd are a Yorkshire based company and when we first started dealing with them they used to be named W R Outhwaite and Sons.
The Outhwaite range of coats are made from sizes 10 inch up to 30 inch increasing in size every two inches. All this range of dog coats have very generous girth straps that allow these coats to fit the majority of dogs, no matter how wide or long they are. Not only are the straps generous in length they have a broad velcro band attached that provides a secure fit, preventing twisting of the coat around the dog's body.
Most of the Outhwaite coats are waterproof, windproof, and washable allowing your dog to keep warm and dry on those wet dog walking days.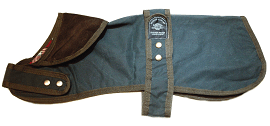 The Outhwaite range comes in a variety of designs, if you are looking for a dog coat with a country appeal, the waxed coat either with a brown collar and replica popper buttons or the plain green waxed coat would certainly fit the bill.
For those dark nights we have the Outhwaite Hi Vis bright yellow dog coat with a reflective strip, so your dog can be safe and seen in the dark.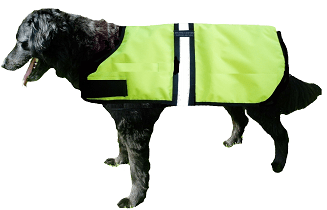 Whippets and Greyhounds have a different body shape to most other dogs, therefore Outhwaite have designed a coat to suit this shape of dog. This coat comes with the generous velcro girth strap and high collar in a warm padded design. One of the best fitting Whippet and Greyhound coats we have ever found.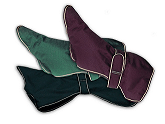 If it is a splash of colour you are looking for in a dog coat we have a range of Outhwaite coats in Red, Raspberry, Navy blue, Blackwatch, Maroon, Green and Black.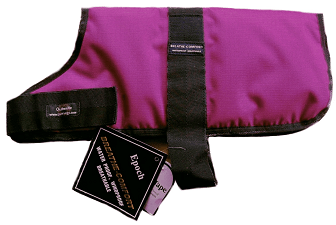 Click here to view our whole range of Outhwaite Dog Coats

For Local Warrington, Cheshire Pet Supplies look no further either call in or have the goods delivered to your door with our efficient delivery service.
Measuring guide available, just follow the link below.